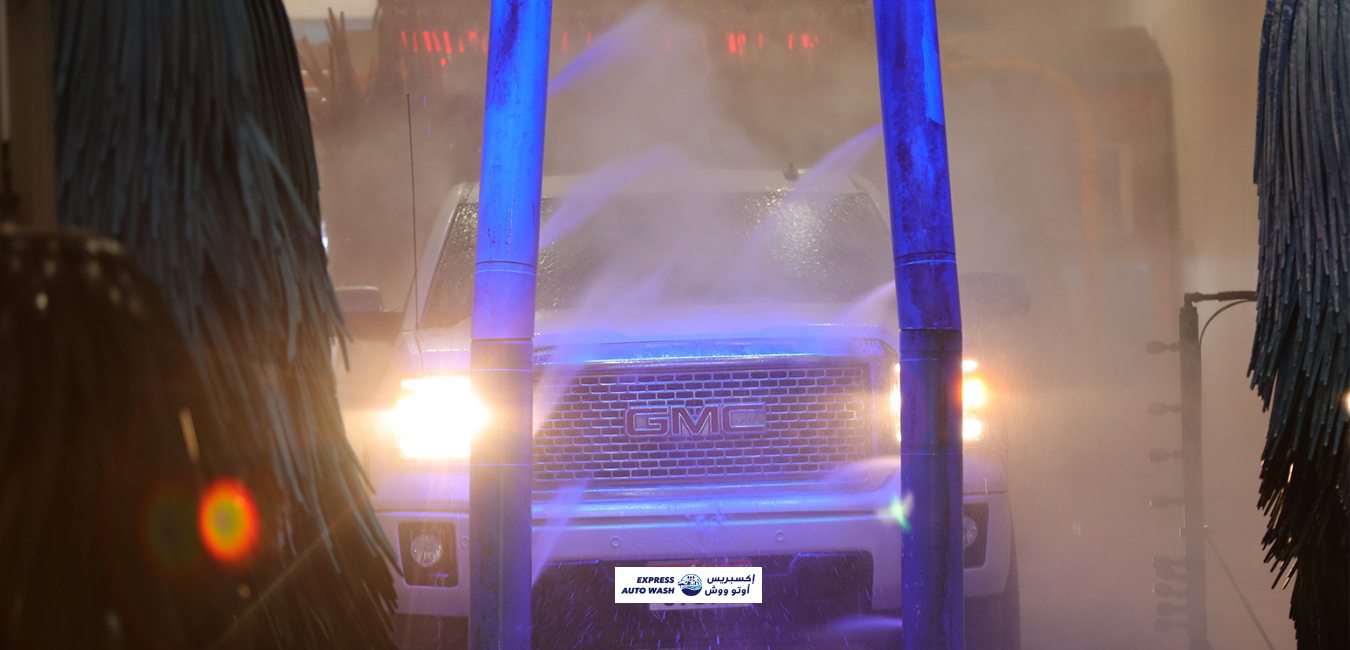 The 7 Benefits of Touchless Car Washes
When we hear the phrase "touchless" car wash, it seems somewhat wrong. A question pops into our mind asking if the car is not "touched" physically while cleaning, how will the car be cleaned to a satisfactory level? In actuality, touchless car washes originated to tackle the long-established friction washes, which apply brushes and foam cloths to manually clean and wash dirt and sludge off the car. Friction washes are known for their functional cleaning system. However, the harsh manual scrubbing and washing can lead to car damage and wearing out.
Therefore, Touchless Car Washes is the way to move forward. A touchless car wash means "elegantly focused powerful nozzles and light detergent and wax utilization to clean the car." Today, touchless in-bay automatic car washes have become more prominent and popular, making them the favored choice for wash style among car wash companies and drivers.
7 Amazing benefits of Touchless Car Washes
Wondering what has made touchless car washes stand out and earn a level of confidence and high reputation in the car-wash business? The answer lies in the incredible benefits they offer. Touchless car washes are focused on quick service while avoiding brushes and wet mats.
Car Defence
A touchless car wash system makes sure the car is protected at all costs while performing a more effective cleaning than the traditional friction washes. When using a touchless car wash system, the car's antenna and mirrors are protected along with the fragile clear-coat finish, which can be damaged using friction washes.
The scratches produced by washing the car with sponges and brushes can be as deep as 10% of the paint thickness. Touchless car washes use a high-pressure spray of water to remove the dirt off the surface before washing. In addition, the materials used to clean the car surface are continually being rinsed to prevent any accumulation of grit.
Less Mechanical Elements
The touchless car wash method is designed to apply lesser mechanical elements than any friction wash. This makes the touchless system more effective as it requires fewer tools and fewer preservation costs. 
Round-the-clock Service
The entry system paired with cash, credit cards, and token payment method allows the touchless car washes to operate round-the-clock without needing an attendant. Touchless car washes are fully capable of functioning in colder climates too.
Limited Employment
Touchless Car Washes do not require heavy labor or manual monitoring as they work automatically with fewer components and processes. Also, touchless car washes reclaim the water used for washing. The water is cleaned and treated before reusing it for the next car wash.
Improved Earnings
Growth in the touchless car wash system has allowed the car wash industry to elevate its earnings and profit by offering various services and personalizing services to the clients' individual needs. These services include high-gloss applications, mite protection, and an advanced drying system.
Reduced Ownership Expenditure
The touchless wash technology demands minimal water, electricity, and cleansing agents for effectively washing and cleaning the car. Moreover, uncomplicated mechanisms and a uniformed correction lower the overall costs.
Enhanced Gains on Investment
This state-of-the-art car wash technology provides elevated earnings per wash and lower costs per car and boosts car washing demands. This blend of advantages gives a speedy return on investments for car wash companies and in turn, reduced the cost for the customers.
If you were to choose the best of the two choices, a touchless car system will be less likely to damage the car than a traditional car wash, with the options for paint-protective coatings adding another level of protection.
While many car owners choose to wash their car to increase its shine and appearance, a clean and well-maintained vehicle promotes longevity and allows it to maintain on the road longer. When the road's dirt gets to be too much, it's probably time to wash your car. This is where we at Express Auto Wash come into the picture.
Express Auto Wash is your ultimate destination for automatic car wash services like no other. We have tried to revolutionize the car wash business with our advanced technology and dedicated workers. Our primary aim is customer satisfaction through our effective and seamless automatic washes. So, head to Express Auto Wash for the ultimate car makeover! Connect with us today itself!