Give your vehicle the care it deserves with our Express detailing services!
Here in Abu Dhabi, vehicles are subject to dust, sandstorms, and air pollution on a daily basis. These things can leave dirt and grime all over your car, as well as in the inside of your car, making them look dull and dingy. That's where Express Auto Wash comes in. We offer amazing car care services to the daily Abu Dhabi commuters, keeping your vehicle clean and shiny inside out. We make sure you beat the queues and waiting time for a car wash with our personal and professional crew.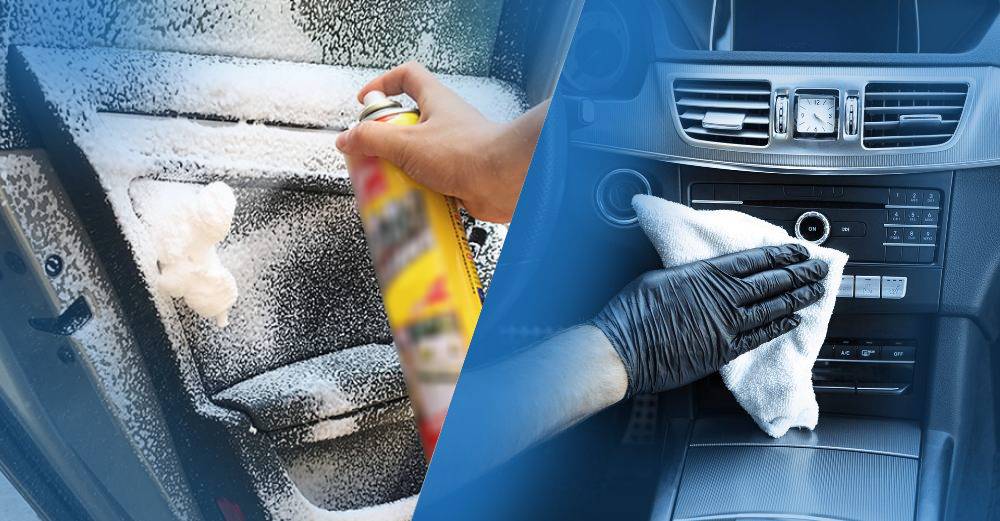 You know the ins and outs of your car. When you want it clean, you need more than the standard plans for vehicle detailing. You want something more than just average scrubbing and interior cleaning. So check out our interior cleaning and detailing services here at Mushirf Mall, Airport Road, Abu Dhabi. Say it's a basic carpet cleaning or a detailed treatment of your full interior, your car will never run out of style when our team's done with it.
Express Auto Wash was founded in 2017 with the idea of providing an excellent experience to vehicle owners in Abu Dhabi. Today, Express Auto Wash has grown into a successful full-service car wash company serving at Mushrif Mall. At Express Auto Wash, we take pride in providing our customers with top-notch service, honor, and most importantly… a GLEAMING CLEAN CAR!
Express Auto Wash – The Best Car Detailing Service In Abu Dhabi, UAE
If you are looking for the best car detailing service in the city of Abu Dhabi, get an appointment with Express Auto Wash today! Our customers always talk on social media about our professional car detailing services in Abu Dhabi, including, Facebook, Twitter, Google, and Instagram. They love how Express Auto Wash has the best car detailing deals, including our Express Diamond Detailing, Express Body polish, and Express Full Interior Detailing at our Mushrif Mall facility. Our customers express the reason that they frequently use Express Auto Wash, aside from how convenient, affordable, and neat our car detailing services are.
Abu Dhabi, the city with thousands of wonders and stories, is filled with so many fun and interesting things to do. Any true native Abu Dhabi resident knows how important the car culture here is, so make sure your luxurious sedan or SUV looks its absolute best. Even the migrants here absolutely love the nearby local car detailers and close car wash services. With the easiest facility for car detailing available, you can ensure your vehicle is shining better than any other at Express Auto Wash.
Abu Dhabi car washes, or as they may proudly be described, Arab car detailing services have high standards of excellence for ourselves, our families, and our communities. Abu Dhabi residents know that unlike any other city in the entire world, its residents have unique preferences when it comes to cars and their maintenance. Unlike any other city here in UAE, Abu Dhabi, and specifically, Express Auto Wash customers and clientele make so many financial sacrifices to enjoy a luxurious lifestyle, brimming with contemporary design, state-of-the-art technology, and historical fashion and design. For these reasons: rich living, affluent lifestyles, social enjoyment, status-symbolism, and other characters of indulgence are why Express Auto Wash customers love to treat themselves, and their families to the most exclusive car service available in the automotive industry in the UAE.
If you need professional car detailing, use the Express Auto Wash website today to book your slot for a car wash, and on-site car detailing now! Additionally, you may call (+971) (02) 55 44 282, (+971) (0)50 969 7274 to bring down your sedan or SUV for professional car detailing. Express Auto Wash offers what your local 24-hour car wash cannot offer – Express auto detailing services at affordable prices, with a convenient booking system at your fingertips. Express Auto Wash is your best car detailing option in Abu Dhabi since we offer the best car detailing services, such as clay bar, car wax, leather conditioner, and other luxury car services that you absolutely need to ensure your car shines in the beautiful Abu Dhabi sunshine!
Express Auto Wash – A Promise of The Greatest Quality in Car Detailing Service
With Express Auto Wash, you get a promise of the most convenient car detailing service you have ever experienced! We bet you will love this experience as well because it will allow you so many benefits in your busy life. Our car detailing service here in Abu Dhabi is fast, dynamic, and provides our customers with all of the comforts of car detailing, at their comfort and convenience. We clean your car in and out with every detail covered with hands using imported materials from the USA like liquid wax, water-repelling solutions, dust repellers, and much more. We take care of your hot rods, hyper sports cars. super sexy speedsters, candy apple roadsters, manual transmission SUVs, and even your exotic, classic, rare, or vintage vehicles.
Save big on our car detailing service!
Booking a car detailing service at Express Auto Wash is easier than anything else. All you require is to create an account, select the plan you want and book a slot with us. Here are our most convenient plans in car detailing in Abu Dhabi.
Express Diamond Detailing
(Interior & Exterior)
Sedan AED 900
SUV AED 1000
Express Body polish
Sedan AED 400
SUV AED 500
Express Full Interior Detailing
Sedan AED 350
SUV AED 450
We have some of the most comprehensive car detailing services in Abu Dhabi to offer. Our car detailing and polishing services will save your car from rust, corrosion, and decay from making its way to the body and any interior parts. Our car interior detailing comes with protection against all allergens and germs that might affect your health and your loved ones.
What is included in our Express car detailing service?
Our car service and detailing experts make sure that your car's interior and exterior are taken care of with the most meticulous attention to detail. With a thorough car detailing process that involves washing, waxing, polishing, and buffing, your vehicle starts looking and feeling brand new.
We cover all the parts of your vehicle!
We cover all parts of your vehicle including the headlights, taillights, dashboard, seats, and whatnot! Even with the hard to reach parts like AC vents and trunk, we thoroughly clean them.
Is it worth detailing a car?
No doubt. We save you time and energy while getting car detailing. We add more value to your vehicle along with making it shine. Getting a car detailing service done on a regular basis will maintain your car's aesthetic, appearance, and performance.
With Abu Dhabi's frequent harsh climate situations and environmental factors, auto-detailing here is becoming a regular chore for almost every car owner. The expert team at Express Auto Wash ensures you have a clean and hygienic ride every time you visit our facility here at Mushrif Mall, Airport Road.
So, what are you waiting for?