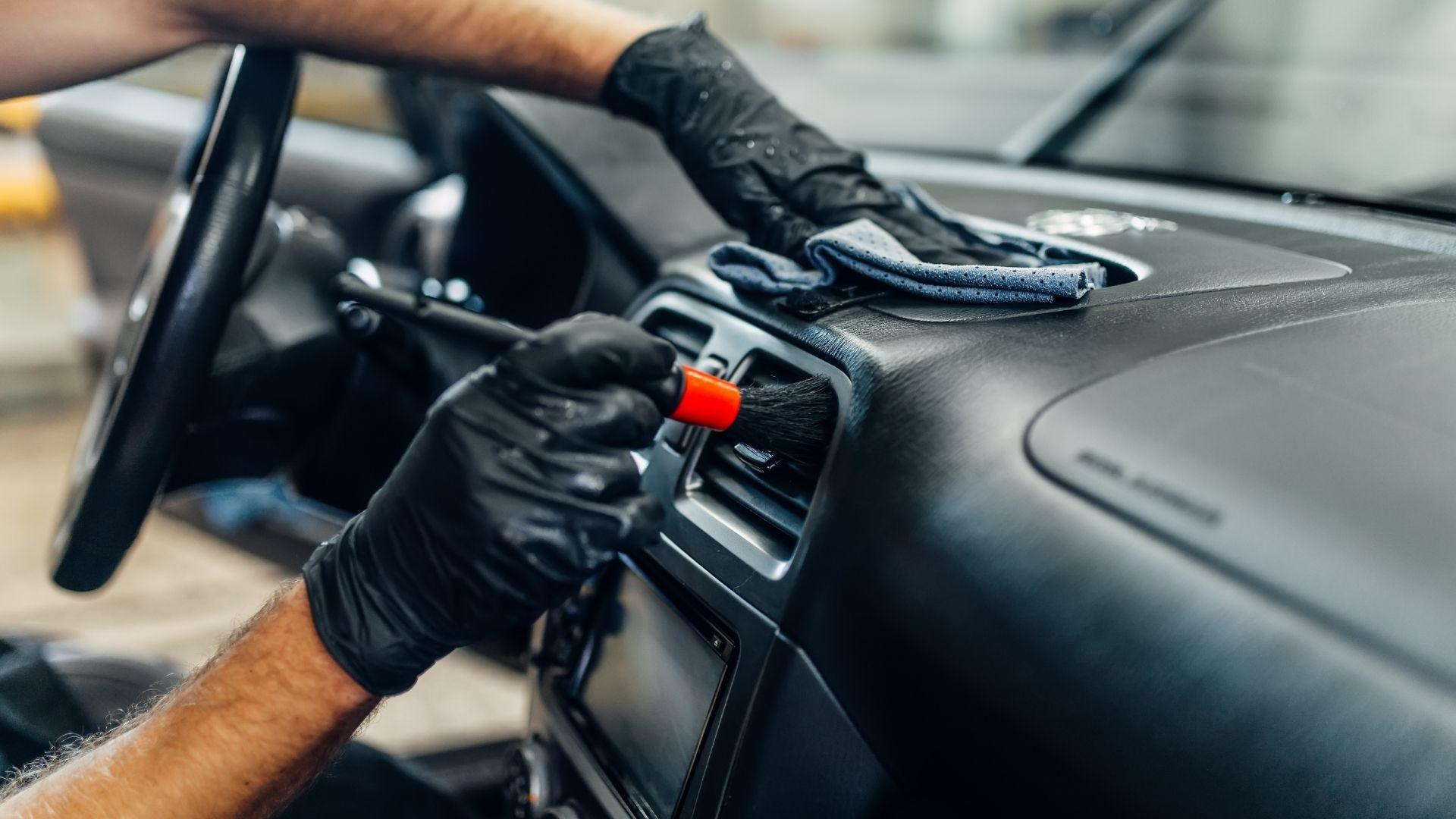 Auto Detailing: Is It a Good Investment for Your Car?
A few years back, owning a car was a sign of luxury. In those days, car detailing and maintenance was not paid much attention due to the triviality of car detailing. However, nowadays, the neatness of one's car is considered a reflection of one's diligence, discipline, and care. Therefore, people are more driven toward maintaining their vehicles than ever now. Also, these days maintenance of cars is imperative as the interiors and exteriors of vehicles are pretty complex and need special care to keep functioning smoothly.
What is Auto Detailing?
Auto detailing means intensive cleaning of the vehicle using specialized tools and products, like those available at Express Auto Wash. The purpose of the detailing is to restore the paintwork by removing scratches or swirl marks to help make the vehicle appear brand new, as though it did when you initially drove it from the showroom.
What is included in a car detail?
Each car detailer does things a little differently. Each has its distinct approach and includes and excludes different services. That being said, most car detailers are essentially the same. The focus of a car detail is to clean every nook and cranny of the vehicle, which never changes.
Interior Cleaning
Every detailer spends a reasonable amount of time cleaning the car's interiors. Why? Because it's the most neglected part of the cleaning process and is equally crucial. Even if you pride yourself on your vehicle looking nice from the outside, it is best to clean the inside than the outside. Express Auto Wash uses a combination of tools- like brushes, steam cleaners, vacuums, and more – to offer your car the deep it needs.
Exterior Cleaning
While the car insides should be your priority, the outside is equally important. It is, after all, your car's first impression. While a new paint coat is ideal for bringing back the factory shine, a detail can do just fine. Detailers, like us at Express Auto Wash, work on your wheels, windows, rims, and many more parts to make sure they appear at their best. Then, thanks to special detergents and degreasers, we work to eliminate as much dirt, grease, and grime as possible.
Is it a Good Investment?
A complete auto detail will bring your car to its best condition. You can then undertake mini details to keep your vehicle looking as good as new. Think of the constant wear and tear on your vehicle's interiors and exteriors. Detailers at Express Auto Wash are pros, we know just how to restore your car leather, fabric, and carpets, and most importantly, we have the best products to perform the detailing.
Complete Care
An expert detailer's method, utilizing the right equipment and procedures, will not only add proper shine and remove the dirt, debris, or other kinds of filth stuck to the surface. Still, they will also benefit in rendering an impeccable full finish, offering the perfect wash's look and feel.
Protection
A crucial benefit of auto detailing is the added protection against exterior elements. When a wax coat is routinely applied to the outer painted surface, it protects the finish from contamination and oxidation.
Car Value
Keeping the vehicle in decent condition will help preserve and restore its value. This is particularly true for older and classic cars, especially if you're looking to sell the vehicle in the future. You cannot get the same outcome from basic car washes. Like us at Express Auto Wash, a good Auto Detailer will bring your vehicle to its original beauty and advance its resale value.
Attention to Detail
Auto Detailing is a comprehensive process; you can expect the detailers at Express Auto Wash to carefully access every corner of your vehicle to suggest customized solutions. We assure you that you will not get this kind of personalized service at any car service in the market.
Safe Driving
Would you drive your vehicle along the road with snow on the windows? We hope not! So, why would you think that it's safe to drive your car with bugs, dirt, and debris on the windows? It's not! Anything that clogs the windows makes it difficult to see the road. By going for professional Auto Detailing, you can keep your windows clean for proper safety.
At Express Auto Wash, we raise the bar as far as exceeding your expectations, and you can expect to be in and out of our facility within 5 minutes. The technology we use, the people at our disposal, and the service we provide will revolutionize the auto detail industry in this market and set the benchmark for others to follow. Long gone are the days of waiting for up to 1 hour for your car to be detailed and, even then, not satisfied with the result.
So, visit us at www.eawuae.com and book your slot today!