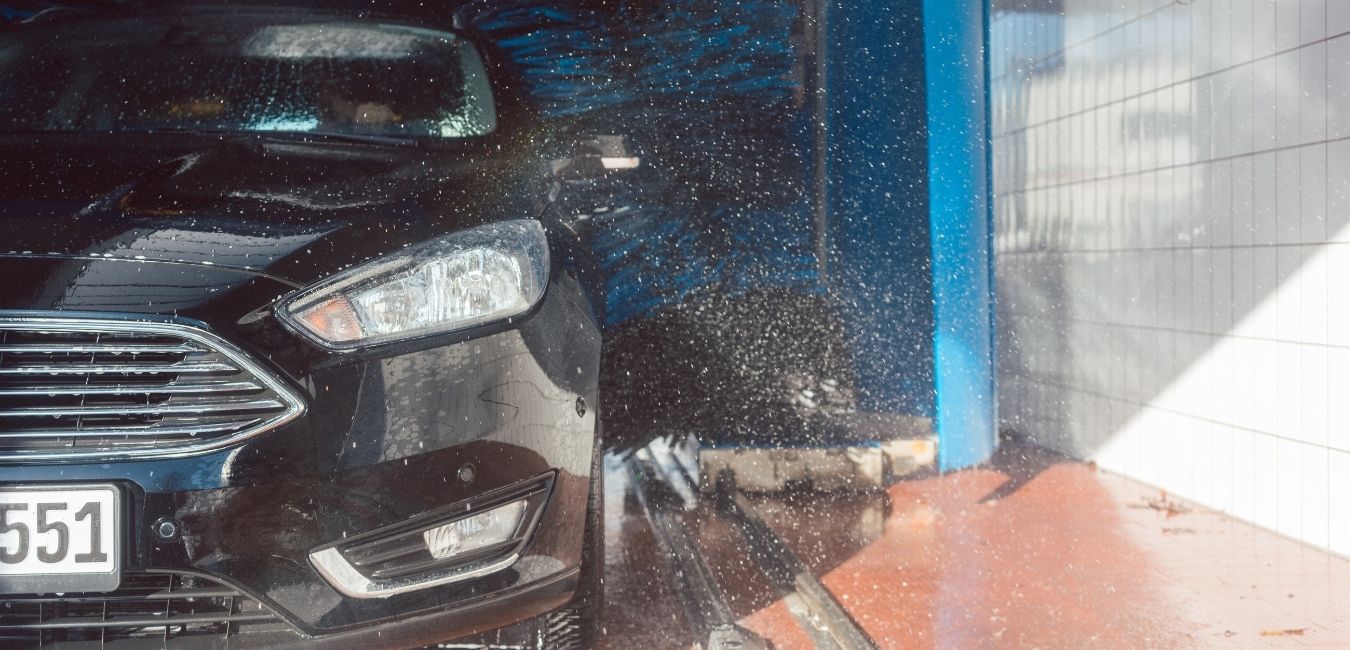 Do you have a sweet ride that you love taking out when you hit the road? Well, that's great but not having the perfect auto car wash to keep your lean, mean fighting machine gleaming and clean can make it a not-so-sweet deal, especially because finding the best car wash in Abu Dhabi is not exactly a piece of cake.
Now, while it is extremely important to get frequent and regular car washes to ensure your car is properly maintained and in impeccable working condition, choosing the right car wash is not a decision that can be made in haste, without doing the required homework or research on the car wash facility. We're here to help you with that. Let us tell you why Express Auto Wash is the best and the safest bet!
1. For starters, we are the top-rated auto car wash in Abu Dhabi! And, as is evident from our name, our services are express and efficient. At Express Auto Wash, we provide the best possible professional services at the most reasonable and affordable prices.
2. What's more? We make use of the most advanced products and top-of-the-line equipment. Don't believe us? Check out all the brilliant ratings we have received from both car wash professionals and customers alike. Give Express Auto Wash a try! We promise that you will not be disappointed. Once you experience everything that Express Auto Wash has to offer, there will be no going back!
3. No more let-downs! At Express Auto Wash, our mission is to make sure that every customer that comes to us goes back home with a brilliant smile and a gleaming car. You can depend on us when we say that your visits to us will be short and sweet- in fact, we promise that you will be in and out within 5 minutes tops! That is, however, not to say that your visits will not be frequent! After all, how could they not be? You are going to love us and the exceptional services we provide. Everybody loves the best, and Express Auto Wash is the crème de la crème of all other car washes in Abu Dhabi – you can bet on it!
4. Our Express Auto Wash facility can accommodate as many as six cars at the same time. That means that six cars can be washed simultaneously as they move smoothly along the automated conveyor belt; going through all the different stages of the car wash cycle. And all this, as we mentioned before, in under five minutes! However, the only number that really matters is 100, because that's the percent of satisfaction our customers receive, every time they visit us. Now, that is a guarantee- 100% customer satisfaction or 100% cash-back.
5. We are, without a doubt, the best in the business! And do you know why? It is because we have the best and most qualified employees and staff. In fact, that is not all you can rest assured that the technology and services that we offer will not just set the gold standard as far as the auto car wash industry is concerned, it will completely change the face of the industry. Give it a much-required makeover, if you will. You can bid adieu to the days of waiting for an age for your car to come out of the other side of the wash and being supremely disappointed with the result when it finally does emerge out of the car wash.
So, do you need directions to the best auto car wash facility in Abu Dhabi? Worry not, we have got you covered! The Express Auto Wash flagship facility is situated within the fantastic premises of Mushrif Mall, right in the beating heart of Abu Dhabi, along the Airport Road.
Moreover, at Express Auto Wash, we have joined hands with Mac Neil to get you an experience like never before- the Rolls Royce of automatic car wash facilities! So, what are you waiting for? Visit the Express Auto Wash in Dubai today and get the best services!