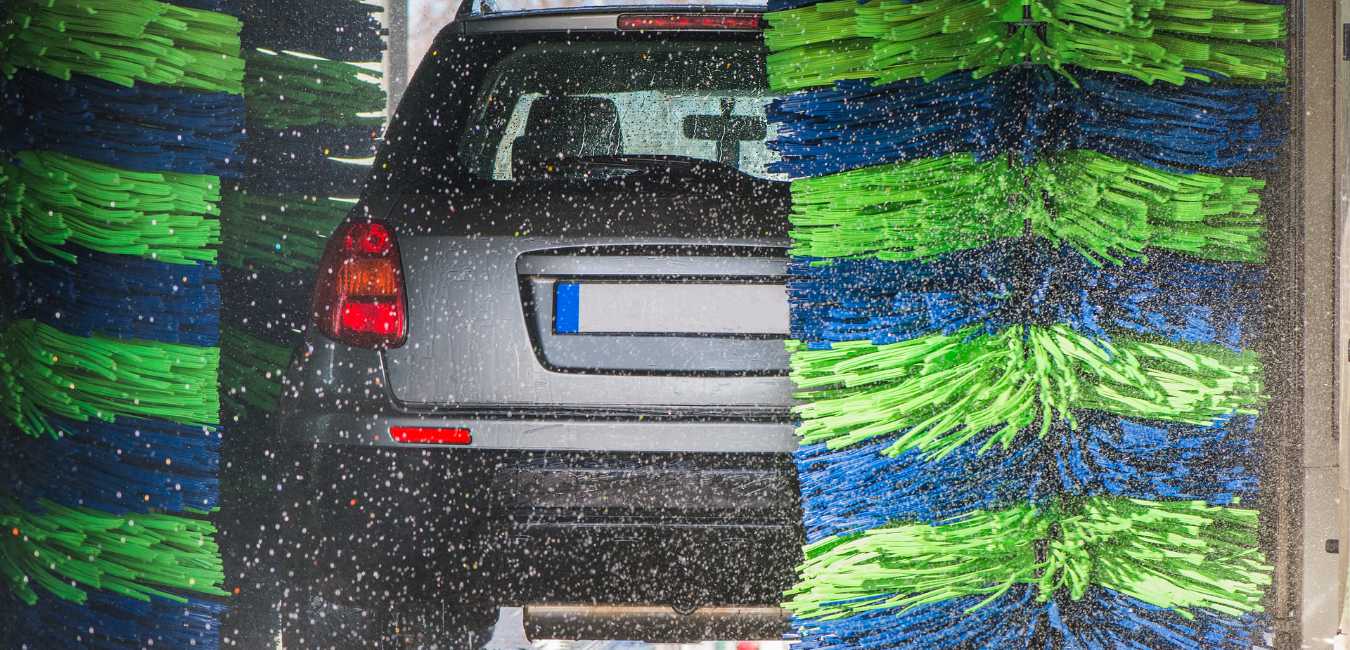 Why Regular Washing is a Big Part of Maintaining Your Car's Resale Value
If your car appears clean, not just from the exterior but the interior as well, it helps de-clutter your mind. It's surprising how a clean car can affect the way one feels about it.
Additionally, car washes can secure your investment. Having your car detailed and cleaned is a crucial step to getting the most out of it when it's time to sell. Many car owners never understand how to wash their car properly, and with so many tools out there, it can be hard to tell what is good for the car and what can damage it. Because the exteriors of the car are exposed to so much – bad weather, bugs, and an endless amount of debris – it is easy to forget that automotive parts are susceptible to damage.
The ideal way to secure the resale value of your vehicle over the course of the time you own it is by using regular car washing services. You might think that this is a luxury service and standard washes are enough, but this couldn't be further from the truth. Regular car washing services keep both the exterior and the interior in the best conditions, thus protecting it from damaging and securing your resale value.
Visit Express Auto Wash and keep your car running longer! Stop in anytime to run your car through our Auto Wash to keep it looking at its best! Our services offer a thorough and superior level of cleanliness.
Appearance Affects the Resale Value
While most used-car buyers do not expect a used car to be in a brand-new condition, a car's resale value is relatively dependent on how well it was maintained, and that definitely includes appearances. Even if your car may not appear scratched, you may have noticed how it looks cloudier and not as vibrant as it once did, and that can easily be noticed by buyers. Cars that have been exposed to too much damaging UV rays without a protective coating like wax can show signs of wear and tear.
Soft-touch Car Washing
Using microfibre towels is the highly recommended way to wash your car, but using pressure washers and foam cannons for a no-touch wash is also a safe solution. Waxing and washing a car regularly removes debris and dirt that can cause micro-scratches and swirls, making the car's paint lose its shine and luster.
Here are some reasons you need to wash your car regularly in order to maintain the car's resale value.
 Assures Safety of the Car for Future Sale
Debris, dirt, and dead bugs can collect on the car windshield making the driving vision difficult. A build-up of dirt on the mirrors and windows can cause blind spots in the field of vision, increasing the dangers of a casualty or accident. At Express Auto Wash, our reliable and quiet Magnum Pumping Station enables one to use the BluWave Linear Profiler to offer exceptional wash and rinse.
 Improved Fuel Efficiency Makes the Car more Saleable
If the car is kept clean, it leads to better fuel efficiency. It is always wise to wash the car daily because of contaminants that generate rust. A layer of dirt on the car increases drags, causing it to consume more fuel. Many do not take the trouble of ever popping the hood, even though keeping the motor inlet wiped alongside fixing of liquids and changing channels can have a more considerable amount of an effect in the long haul regarding securing your motor.
 Maintaining the Resale Value
Regular car wash is an inexpensive means to keep the car looking great, increasing its resale value. At Express Auto Wash, there is external cleaning with wet steam and high pressure using special car cleaning accessories. At Express Auto Wash, we provide high-quality automotive maintenance services at a cost-effective price using only the best available parts and labor for the job.
Express Auto Wash offers you an eco-friendly doorstep car wash service at an affordable price. It is a complete solution for car washing, car cleaning, dry cleaning, and auto detailing services at the doorstep, simultaneously it is environment friendly and suitable for saving precious water.
At Express Auto Wash, we offer express gold wash, which is our premium car wash service as a fully automated and hands-free car wash experience!